Rennie Health Centres Team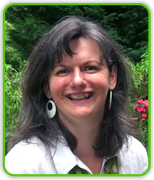 Agi Pasztor: Clinic Manager
Agi is the welcome face and voice you will usually have first contact with. Agi was a kindergarten teacher for 15 years and has a wonderful way with children and adults alike. Her words of wisdom and warm, calm demeanour are of enormous help to so many people.
---
Mary Pavlis: Pranic Healer
Time for change is now!
Time to get out of that rut you're stuck in and those old thoughts that have weighed you down for so long and step up.
Let me help you, through Pranic, Elemental and Crystal energy healing, to balance your chakras and clear out old energy patterns that hold you back; and empower you to move forward with a healthier and more positive outlook.
How would I explain how I can help you?
"We have seven major energy centres in our bodies called chakras via which energy flows into and through us. They help us find our inner power to recharge and keep up with life and feel good all the time. When these energy centres are balanced your life flows well. You become calm, driven, fearless, and you can achieve whatever you put your mind to. However, when your chakras are unbalanced and out of tune, you may feel stressed, exhausted, miserable, and have aches and pains. It's not your fault if your chakras are unbalanced, which can be caused by stress at work, air pollution, poor quality food, emotional upsets and issues of people around you. Through pranic and crystal healing, I can help you to shift and release the stagnant energy, thereby allowing you to feel more balanced and energetic on a daily basis, and have more positive attitudes in your life"
Through personal circumstances that led me on this journey, I am here and ready to help bring more harmony, love and light into your life.
---
Cathy Stubbs (Brisbane clinic): Massage
Cathy is a Registered Nurse with 50 years experience. As well, she is a trained Therapeutic Massage Therapist with 40 years experience who is a wealth of information on lifestyle and dietary matters. You can contact Cathy directly on 07 3274 6789.
---
Serving Heathmont, Ringwood, Croydon, Wantirna, Wantirna South, Bayswater, Boronia, Kilsyth, Scoresby, Ferntree Gully, Vermont, Vermont South, Mitcham, & Nunawading.